Once a year, Vallourec CEO Philippe Crouzet, answers live the questions of all employees. A key annual event in the life of the company.
"It is with pleasure that I meet you this year again to discuss live and answer your questions about news topics of the company, the prospects of our markets and the pursuit of our transformation. All questions are welcome!" These are the warm words that Vallourec CEO Philippe Crouzet used to encourage his staff to participate in the two live webchat sessions organized on Monday, October 8th.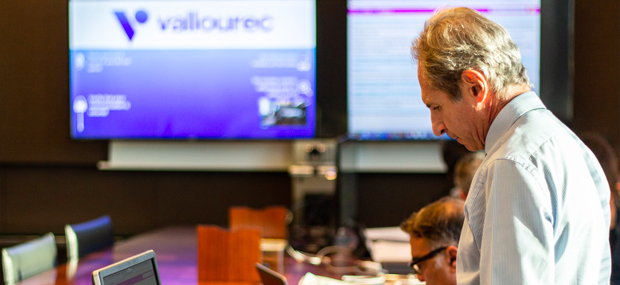 Vallourec's internal communications' team invited employees to participate in two 1-hour webchat sessions scheduled at different times, one in the morning and the other in the afternoon, to open the live conversation to both staff based in Europe and working in Asia and America. To the same end, the dialogue was translated in real time from French to English, to German and to Brazilian Portuguese. Thus Philippe Crouzet's answers and the questions of the different team members based in Paris, Düsseldorf, Beijing, Dubai, Houston, and Belo Horizonte could be understood by everyone. An internal communication reference for multinational companies such as Vallourec.