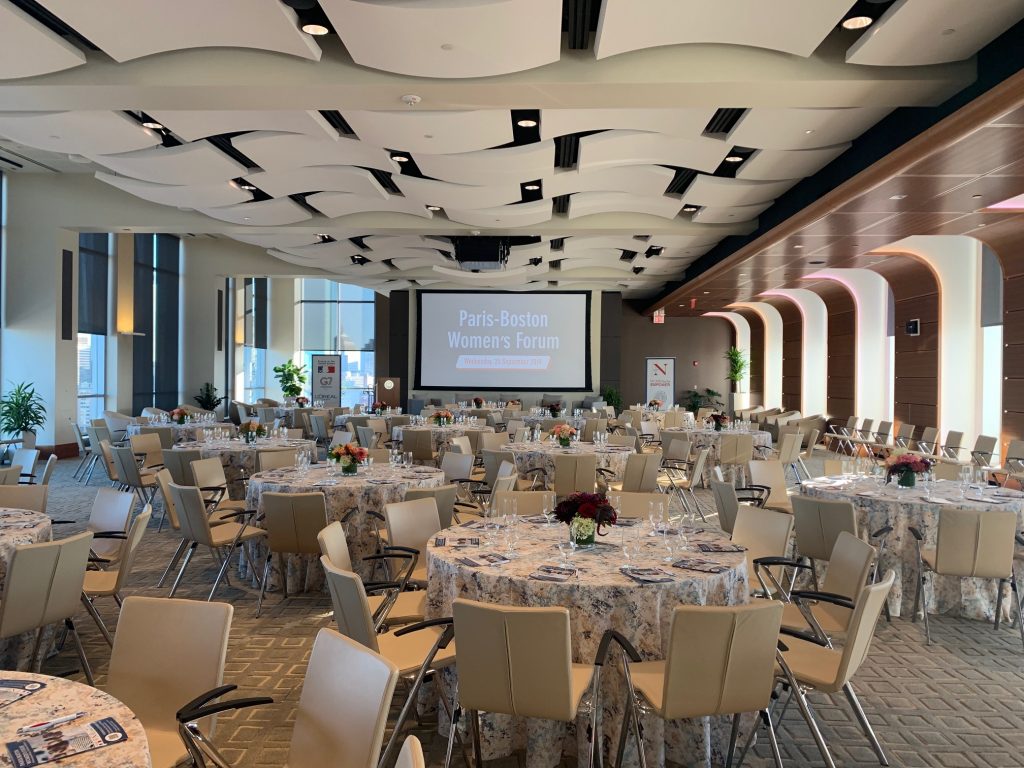 On Wednesday, September 25, the Consulate General of France in Boston organized the second edition of the Paris-Boston Women's Forum at Northeastern University, focusing on gender equality challenges and opportunities.
It was a series of panel discussions comparing transatlantic contexts and policies with the objective to develop international standards for gender equality and worldwide opportunities for all women.
Among the speakers, leaders of American and French universities as prestigious as Brown, Harvard, Northeastern, MIT, Sciences Po, PSL, Paris-Saclay and Ecole Polytechnique as well as representatives of NGOs and global companies.
Broadcast live on event website
and social medias
All these sessions around scientific revolutions, gender gap, liberal democracy, were broadcast live on the event website and on social media.
This setup broadened the reach of the event as remote attendees could watch and participate in the discussion through live questions.