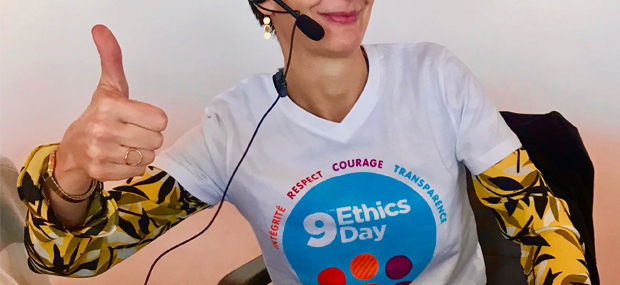 Tuesday, October 10 – As every year, all employees of the L'ORÉAL Group present in 140 countries were able to participate in the World Ethics Day. This special day has become a key date in the Group's calendar to ensure the durability of its commitments regarding internal communications.
The highlight of this October 10 was a live webchat with the President and CEO of L'ORÉAL, Mr Jean-Paul Agon, who responded to questions on Ethics addressed to him by employees. This event was developed in 3 sessions, at 3 different times of the day, so that all employees of the Group could participate regardless of their time zone.
In the wake of his live webchat, 42 country managers – from Korea to Finland, from Brazil to Germany to the United States, China, Japan and the United Kingdom – also answered questions from employees peculiar to their territory. And for the first time in eight years, the bosses of 10 major divisions of the group also engaged in the following days in a live dialogue with their specific community of employees. Nearly 50,000 L'ORÉAL employees have thus connected to at least one of these live webchats.
Of course, the direction of Ethics of L'ORÉAL Group was in charge of this event, but we guided them on the technological, logistic, editorial and artistic aspects so that these sixty live events could unfold without defect and with this audience success. 50,000 employees of a global group interacting in live with their most important leaders on a theme as sensitive as ethics, already embodies all the characteristics of a real digital revolution, but above all managerial and participative.