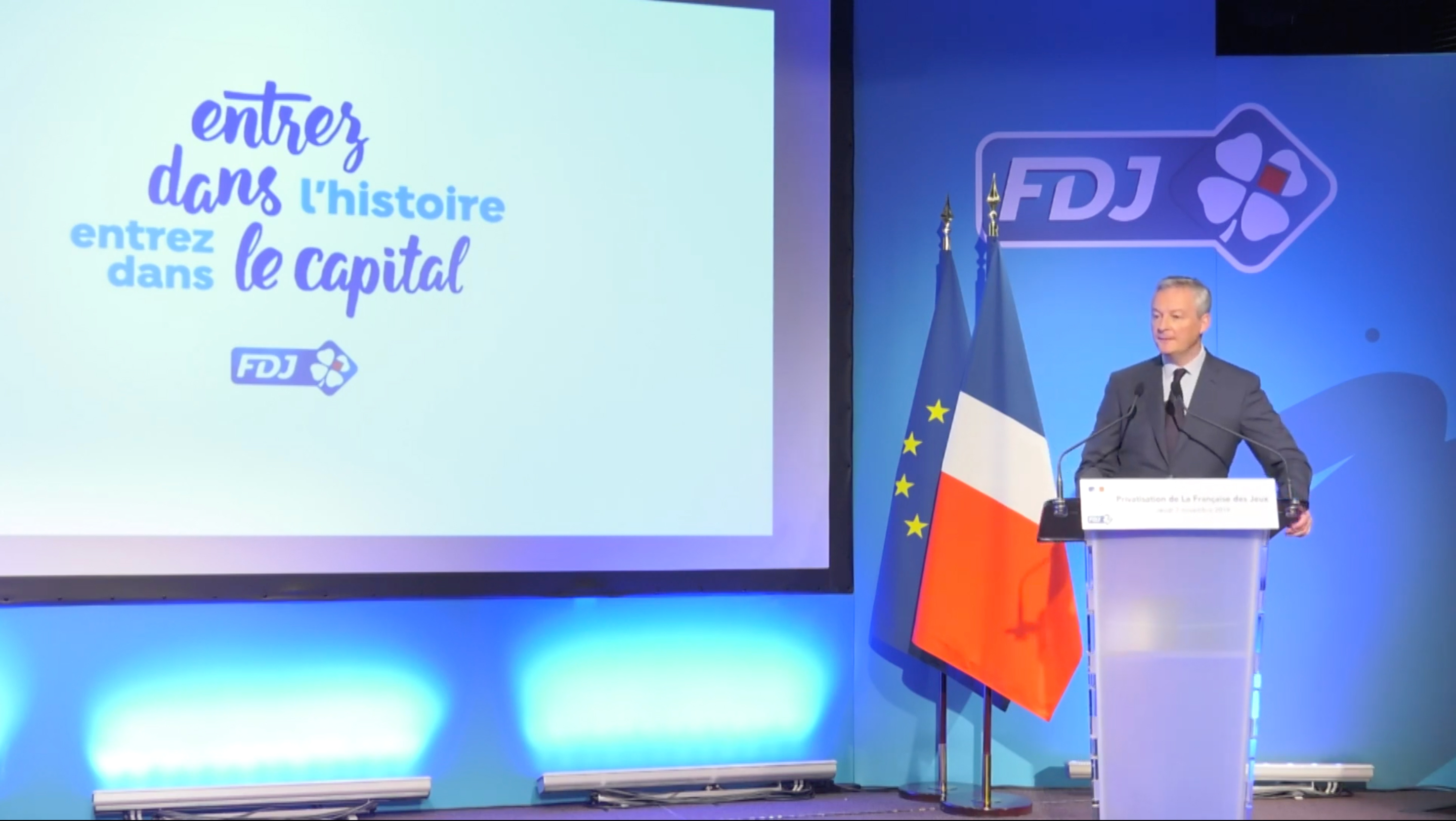 On Thursday, November 7, as part of the privatisation of La Française des jeux, the group launched the subscription to reserve its shares before the IPO scheduled on November 21.
In the context of this major step for the historical gambling company, France's Minister of Economy and Finance Bruno Le Maire gave a speech from the group's headquarters in Boulogne-Billancourt, followed by a press conference of Stéphane Pallez, company CEO and Martin Vial, Commissioner of State Holdings. An event broadcast live by our teams from the HQ premises.
Access to the video on-demand on La Française des jeux website.